Teenage dramas have been ruling the OTT platforms ever since they first came into existence. Over the years, we have witnessed several adolescent dramas. These include the likes of Riverdale, Impulse, The Politician, and so on. Created by Laurie Nunn, Sex Education debuted on Netflix in January 2019. Since then, it has been at the top of the rating chart at Netflix
Sex Education revolves around the socially awkward life of a teenager, who has absolutely no education when it comes to lovemaking. However, he slowly starts getting suitable lessons on the topic after his mom, a sex therapist, starts a personal sex ed course for him. Slowly and steadily, this socially awkward teenager, who was once in the dark when it comes to lovemaking, soon becomes a master in sex education
With an IMDb rating of 8.3/10 and the Tomatometer at 93%, Sex Education is a huge hit. And after two seasons, Netflix has officially renewed the show for a third season
Therefore, let's dig into the details regarding the release date, cast, and plot for Sex Education Season 3
---
When Will Sex Education Season 3 Release?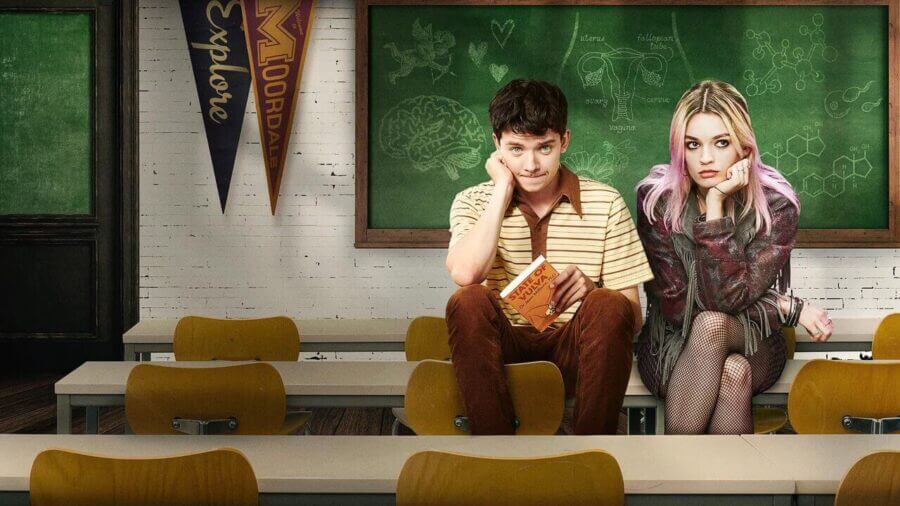 After months of secrecy, Netflix finally announced the renewal of Sex Education for Season 3. As per reports, the third season is now officially under production. After being shut for over six months, production of Sex Education Season 3 is now underway. However, there is NO information available regarding the release date of Sex Education Season 3. As Netflix tends to operate in yearly cycles, Sex Education Season 3 can release sometime around October 2021
Besides, Laurie Dunn, the creator of Sex Education, has already confirmed that she is writing for the third season. Dunn initially confirmed that she began writing for the third season regardless of the series renewal status:
"That's just a very normal part of the process because we work on such tight schedule, and season three hasn't been green lit yet or officially commissioned."
---
What Will Be The Plot For Sex Education Season 3?
Season 2 ended with Otis losing his virginity to a popular young girl, Ruby. In the season 2 finale, Otis broke up Ola during a party. However, he embarrassed himself, Ola, and Maeve during the party. Meanwhile, Otis has finally made amends with Jean, despite their earlier fall-out.
Season 2 ended with Otis realising that he is in love with Maeve. Therefore, Otis decides to leave a voice note telling Maeve that he is in love with her. However, Maeve's neighbour Isaac, who has a massive crush on Maeve, deletes the voice note before Maeve could hear it. After battling a love triangle throughout the second season, Eric chooses Adam over his boyfriend Raheem, after Adam confesses his love for Eric on stage.
Meanwhile, Ola has started dating her friend Lily after breaking up with Otis.
---
Cast: Who Will Return For Sex Education Season 3?
With no significant exits in Season 2, a majority of the cast will reprise their characters in Sex Education Season. This is how the cast stands for Sex Education Season 3
| Role | Actor | |
| --- | --- | --- |
| Otis Milburn | Asa Butterfield | |
| Jean Milburn | Gillian Anderson | |
| Eric Effoing | Ncuti Gatwa | |
| Maeve Wiley | Emma Mackey | |
| Adam Groff | Connor Swindells | |
| Jackson Marchetti | Kedar Williams-Stirling | |
| Mr Groff | Alistair Petrie | |
| Aimee Gibbs | Aimee Lou Wood | |
| Olivia | Simone Ashley | |
| Ruby | Mimi Keene | |
| Anwar | Chaneil Kular | |
| Viv | Chinenye Ezedu | |
| Lily Iglehart | Tanya Reynolds | |
---